Total Work Newsletter #47: Action A Shadow Of Contemplation
Plus: A discussion of the logic of the heart
Announcement
The second chapter of The Total Work Manifesto: A Critique of the Idolatry of Work is coming to 17 Substack subscribers tomorrow. This one is called "Existential Openings" and should, I hope, be quite eye-opening. If you feel called to do so, please join us.
---
'There's No Place For Soul'
Well, My Wife Is A Painter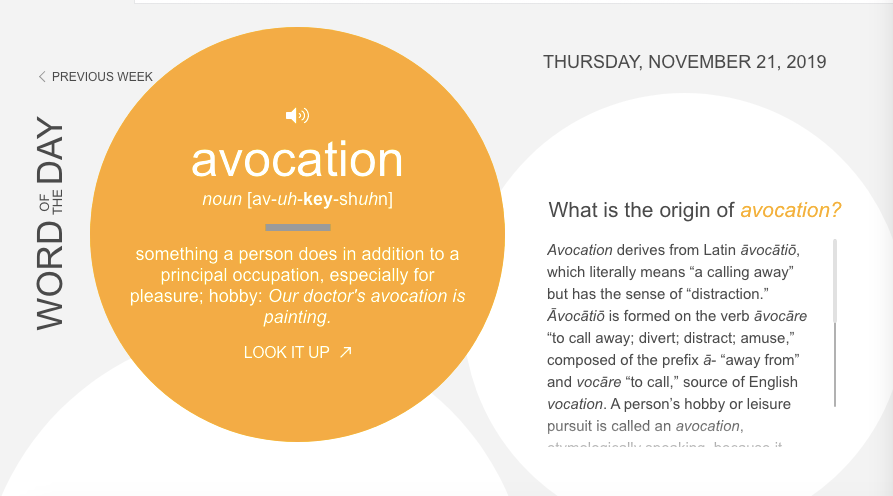 Source: Dictionary.com HT Alexandra Taggart
This whole thing is Total Work screwy. (1) The fact that, post-Protestants, people believe that they have callings. (2) Consider that loaded example (!): a doctor has "a calling," but then he or she may do a bit of dabbling in painting on the side. (3) "Naturally," then, anything that calls one away is an avocation. Oh, for the love of otium cum dignitate!
The Logic Of The Heart
Sum: In which Johannes Niederhauser and I begin by rehearsing the conclusions from our first discussion of Total Work and then discuss contemplation—and much, much more!
Johnny Cash: I believe I referred to Johnny Cash during this discussion. Afterward, Johannes told me that he's a singer/songwriter as well; he's been very much influenced by Cash. Amazing. Listen to him as John Vouloir on Spotify or YouTube.
Crazy All Right
What an endgame is this! Even those "bucking the trend" of karoshi are involved in a kind of absurdity. Observe that the company that is celebrated, one aptly named Crazy, "nudges" employees to sleep more on the grounds that better sleep translates into greater productivity!
---
A Shadow Of Contemplation
In which I discuss Plotinus's critiques of our entrepreneurial age.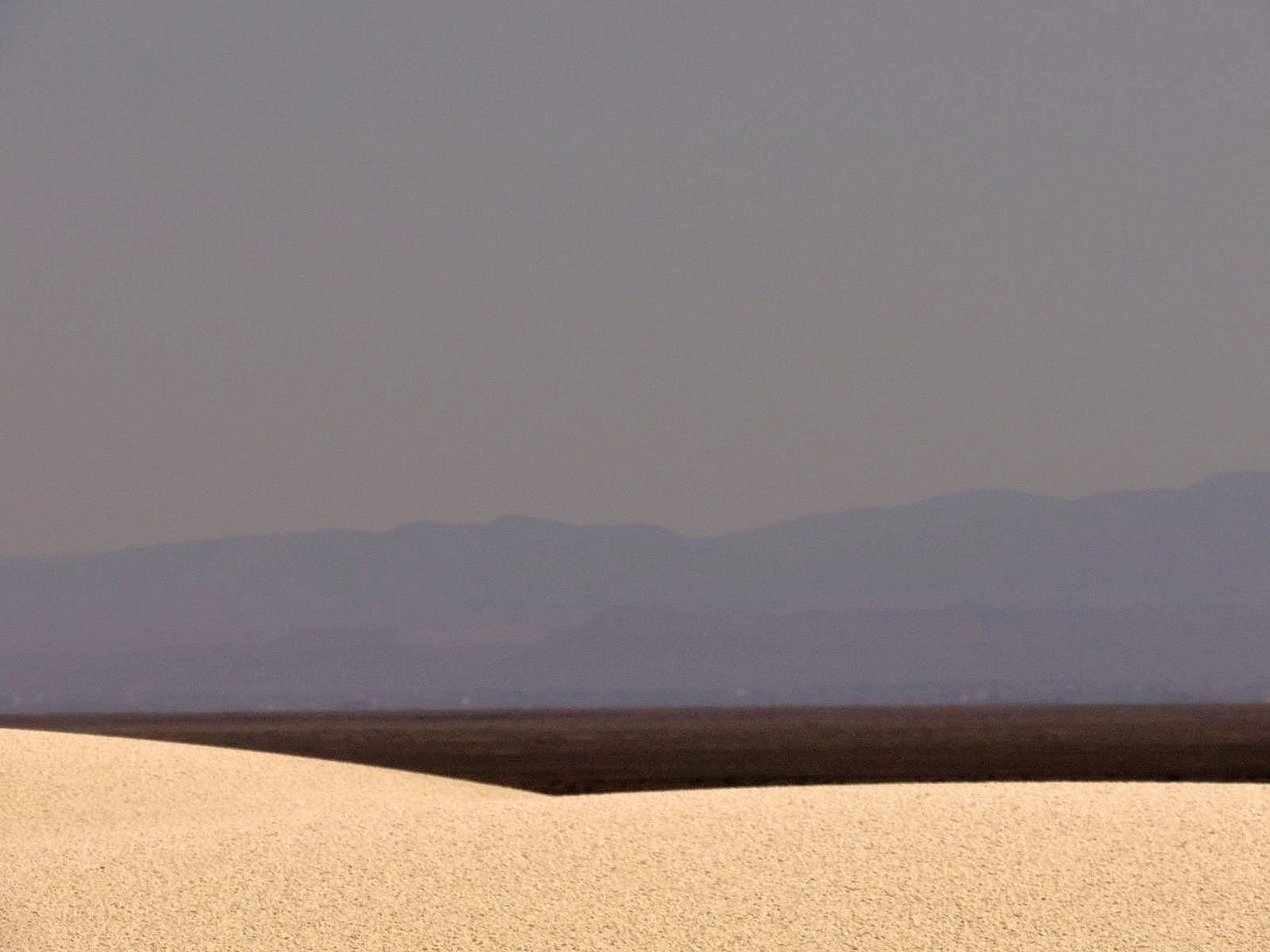 White Sands National Monument, New Mexico (2013). Credit: Alexandra Taggart
A Grand Illusion
Entrepreneurs, Plotinus would have urged, are living under a grand illusion: they think that work, broadly or narrowly construed, comes before contemplation and, as a result, they've built their lives on a shaky foundation. Because of this, their lives will be laced with suffering except when, for brief moments, such suffering abates.
Could it be that all action is but a "shadow of contemplation"? Could it be that all action circuitously, as Plotinus rightly suggests, longs for the object of contemplation? If this is so, I argue, it would be wise for us to go directly to contemplation itself. In time, we may see that right action flows from right contemplation. But not in this piece and not today.
If you entrepreneurs and technologists out there really want what you say you want and therefore if you really want a genuine life hack, then here it is. It is the life hack to end all other life hacks — a metaphysical life hack. Henceforth you can set down all your tools — or rather be in right relation with them from here on out — and go back to the source from which all action (and all talk of action) arises.
---
For New Readers Looking For An Overview
---
If You'd Like to Become a Patron
Thank you to my growing list of patrons! If you feel called to support my philosophical life, you can do so at Patreon (ongoing basis) or via PayPal (one time donation).