Total Work Newsletter #40: Philosophizing In The Age Of Total Work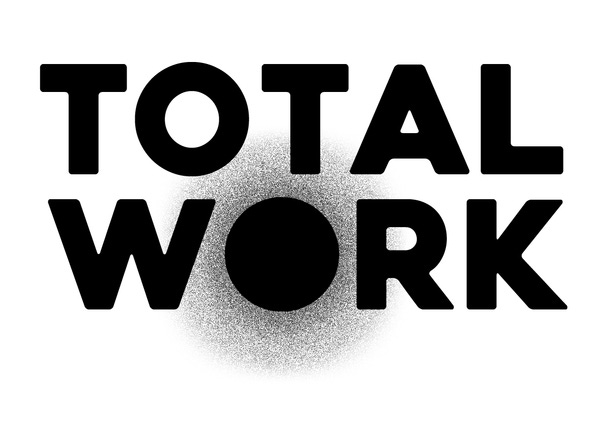 Total Work, a term coined by the philosopher Josef Pieper, is the process by which human beings are transformed into workers as work, like a total solar eclipse symbolized in the logo above, comes to obscure all other aspects of life. In these newsletters, I document, reflect upon, and seek to understand this world historical process, one that started at least as far back as 1500 and possibly as the thirteenth century.
Announcement: I'm chuffed to announce that I was interviewed by my friend Peter Limberg for his Intellectual Explorers Club (IEC) podcast. Peter started IEC in Toronto in 2018, I believe, and since then it's really taken off. To learn more about it, him, or both, you can check out his website or his Meetup page, which boasts over 1600 members, or find him on Twitter @peternlimberg.
---
Philosophizing In The Age Of Total Work

You can listen to the podcast interview on Anchor here.
996
"996" refers to working 12 hours each day (that's 9 a.m. to 9 a.m.) 6 days a week. So, "9 to 9 over 6." Jack Ma, the CEO of Alibaba, is cited as saying:
I personally think that being able to work 996 is a huge blessing…Many companies and many people don't have the opportunity to work. If you don't work 996 when you are young, when can you ever work 996? (HT Paul Millerd)
Um, OK.
From The Work Ideal To Suicide
Medium Opening: "Given recent progress in the development of artificial intelligence, many policy conversations take for granted that such advancements will lead to mass technological unemployment and could even…."
Overview: The author discusses UBI and presents a number of arguments in opposition to it. I'm still agnostic about UBI, as many readers of this newsletter already know, but I am quite curious about how we supports the Work Ideal (which I discuss in my IHMC talk). Read the final paragraphs of the article to see what I mean.
NYT Sum: "The co-working giant's real product isn't office space — it's a new kind of 'corporate culture.'"
My Sum: The author presents a pretty sympathetic account of WeWork. This piece is worth a good, slow read for those interested in freelancers and the future of offices.
LinkedIn Entry: "It might be time to take a break. Taking microbreaks throughout the workday can boost productivity and positive feelings in disengaged workers, according to a study from the University of Illinois. Other studies have shown that tiny breaks help reduce stress, improve concentration, and avoid work-related injury. That's because they enable psychological detachment, giving our brains a chance to recover by mentally disengaging from work. There's no consensus on how long microbreaks should be, just so long as they are short and voluntary."
My Take: (1) I don't doubt that microbreaks can be helpful in the ways described above. (2) However, this is a clear example of what I call "the subservience thesis" in action: everything else in human life–here, breaks and rests–are not only put in the service of but are also made to be subservient to work. I spoke about this very briefly during my opening remarks in this Big Think interview. (3) I believe this is the research paper from which this summary comes.
Sum: The draft enumerates 7 principles that EU experts believe with ensure that AI is "trustworthy."
Recorder Sum: "The wife of Sidley Austin partner Gabe MacConaill shares her story" about how her husband Gabe, a lawyer at an important LA firm, killed himself.
Explanation: The author Joanna Litt argues that "big law" killed her husband and later that Gabe's "maladaptive perfectionism" led to his suicide. Or both: he had the kind of psychological condition that was exacerbated by the institution he belonged to. As you know, my explanation is different: Total Work provided the metaphysico-historical conditions for the possibility of someone actually caring so much about work that he could kill himself. Such an event would have been unthinkable surely before 200 years ago and would have been a completely unintelligible, illegible act well before that.
CNN Sum: "One of China's richest men has drawn criticism after endorsing a culture of 12-hour workdays in the country's red-hot tech industry."
My Take: One anonymous poster rightly suggested if "996" becomes commonplace, then families will have fewer children and the elderly won't be taken care of (except by social services, presumably). In other words, the growth of "market logic" (Michael Sandel's term) entails the loss of what I call "the gift": relationships in which people are deeply and closely entangled with one another.
- - - - -
What I'm Reading…
1.) Currently reading:
Lauren Groff, Florida (2018). A beautiful book of short stories.

Gretel Ehrlich, The Solace of Open Spaces (1985). Beautiful nature writing about Wyoming and ranching.

Rupert Spira, Presence, Volume 2: The Intimacy of All Experience (2016). Spira remains the clearest voice in non-duality today.
2.) Recently finished:
Max Weber, The Protestant Ethic and the Spirit of Capitalism. I think this may be the third or fourth time I've read this treatise to day. It is spectacular!

John Passmore, The Perfectibility of Man (1970). I re-read portions of this book for an article I'm writing. Upon second reading, I still found it to be an insightful book and a wonderful example of the field known as "history of ideas."

Tim Ferriss, Tools of Titans: The Tactics, Routines, and Habits of Billionaires, Icons, and World-class Performers (2016). I can't recommend it; I simply used excerpts from this book as part of my research for the article alluded to above.
- - - - -
Comments, Suggestions, Articles on Total Work?
Feel free to send comments, suggestions, thoughts, and articles about total work to me at Andrew Taggart <totalwork.us@gmail.com>.
If You'd Like to Become a Patron…
Thank you to my growing list of patrons! If you feel called to support my philosophical life, you can do so here <https://www.patreon.com/ajt>.
For Newcomers
Looking for some clarity about the nature and history of total work? Start by reading my brief overview of total work on my Patreon account <https://www.patreon.com/ajt>, Next, take a look at the first issue of this newsletter <https://www.getrevue.co/profile/andrewjtaggart/issues/total-work-newsletter-1-working-ourselves-into-a-frenzy-89819.> Next, check out my Quartz at Work pieces (December 2017- present), which are available here <https://work.qz.com/author/andrew-taggart>.